BEST SELLING Starter Kits
Why a dōTERRA Membership?
MAKE THE MOST OUT OF 2022 WITH A YEAR DŌTERRA MEMBERSHIP ON US!
*Spend over $100 to qualify*
+ ACCESS TO WHOLESALE PRICING (Save 25%)
+ LOYAL BUYING PROGRAMME AVAILABLE (Save up to 55%)
+ FREE COACHING AND EDUCATION
<-----Play video to learn more
SPECIAL OFFER WITH ANY STARTER KIT FREE dōTERRA Membership + Aromatherapy Course

Save money by buying a starter kit and receive for free:
+ ACCESS TO WHOLESALE PRICING (save 25%)
+ LOYAL BUYING PROGRAMME AVAILABLE (save up to 55%)
+ INTRODUCTION TO AROMATHERAPY COURSE (value £79)
+ FREE COACHING AND EDUCATION
Reach out to our Oil Expert on WhatsApp HERE
The Introduction to Aromatherapy course is taught by international best selling author and founder of Emotions Mentor™ Rebecca Hintze.
Shop Now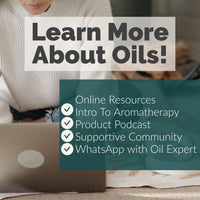 Testimonials
My family and I loved the Family Essentials kit. It is filled with useful oils for our everyday life. I use OnGuard to clean my house, Tea tree to help with blemishes. I mix Lemon with sparkling water for a refreshing drink, or mix with Frankincense in our diffuser to help with anxiety. I can't praise these oils enough.

Victoria A.
Peppermint is my best friend right now. As my body changes and my hormones are adjusting to a new normal, I keep a spray bottle of water with 5 drops of peppermint on my nightstand to cool down my "power surges". Lifesaver!!! 

Teresa L.
I get an upset stomach due to sinus drainage. The other night I had an upset stomach and nausea. I rubbed some peppermint oil on my stomach area and some lavender oil on my temples. Symptoms went away and I was able to sleep through the whole night.

Andrea P.
I have trouble sleeping. Since I have found out about dōTERRA serenity, I no longer have this problem. I just put it on my feet before I get in bed and I sleep like a rock! dōTERRA oils are the best by far of any oils I have tried.

Glenda K.
dōTERRA Wellness Advocate Training
RECEIVE dōTERRA BUSINESS TRAINING FOR FREE WITH YOUR PURCHASE OF A STARTER KIT (VALUE £397)
Learn how to make additional income working from home sharing dōTERRA products as a Wellness Advocate.
Influence others to develop healthy habits and adopt a wellness lifestyle.
Join the global mission of health & wellness and start your dōTERRA business today!
Learn More